<

Share my top picks for the best hiking trails in Tucson.
Hello Hello! I wish you a Merry Christmas week and I hope you all have a nice morning. We had a great weekend. It was Eleven Nights out with friends, we decorated gingerbread houses and I taught a barre class. We'll be having a little stay later this week and I'm certainly looking forward to it.
For today's post, I wanted to share some of my favorite hikes in Tucson! We're in the middle of hiking season (I believe the best weather is late October through early May), and my top trails are packed with locals and tourists enjoying the beautiful Tucson scenery. I've been a fan of hiking for many years, but over the last few years I've fallen more and more in love with hiking because it was one of the only things we could do. We took the opportunity to hike some of our favorite trails, we visited Sedona a couple of times as a family, and the kids fell in love with hiking too.
It has become one of our favorite family adventures.
I wanted to share some of the best hiking trails in Tucson as well as some of my tips for hiking with kids.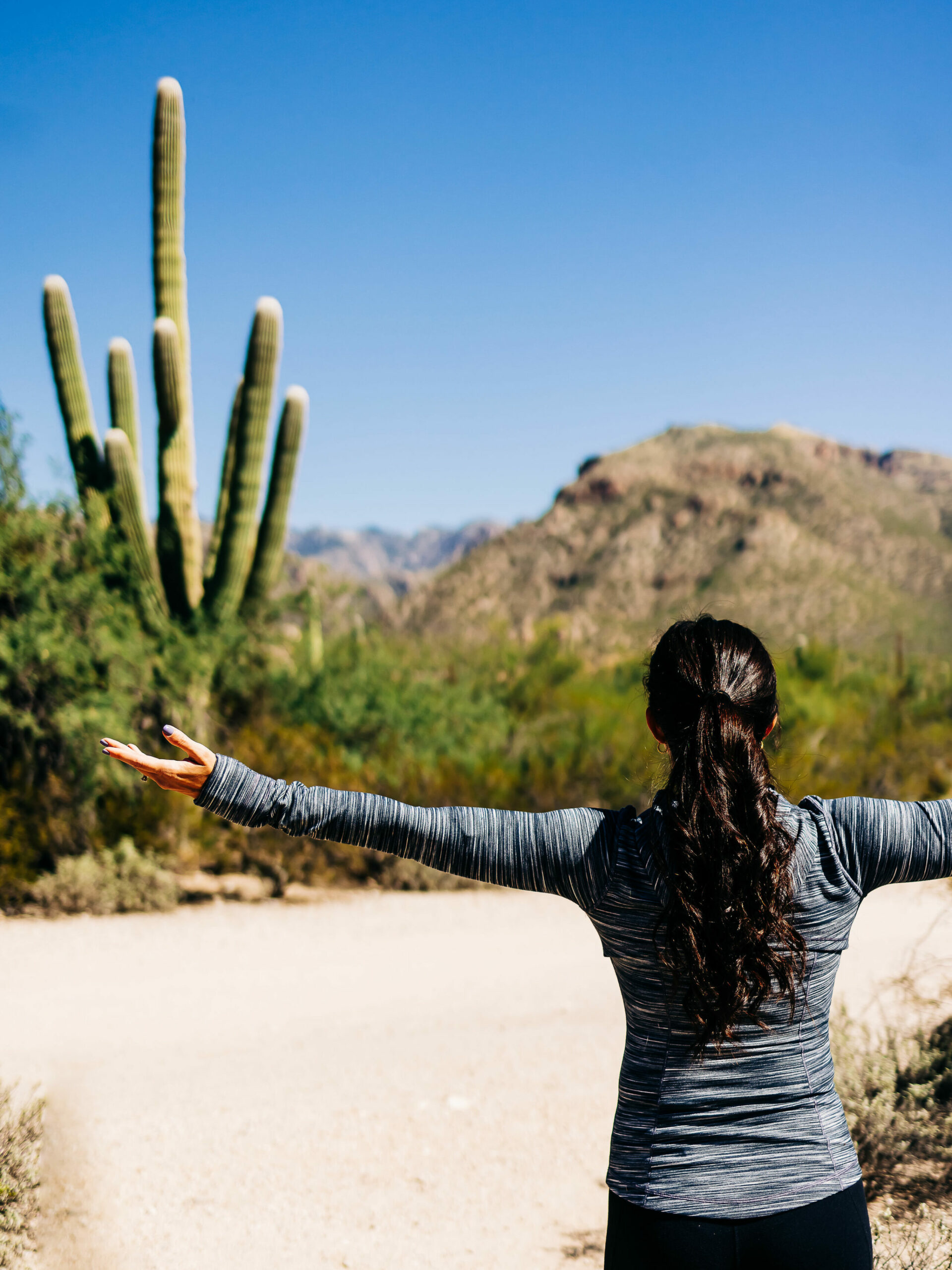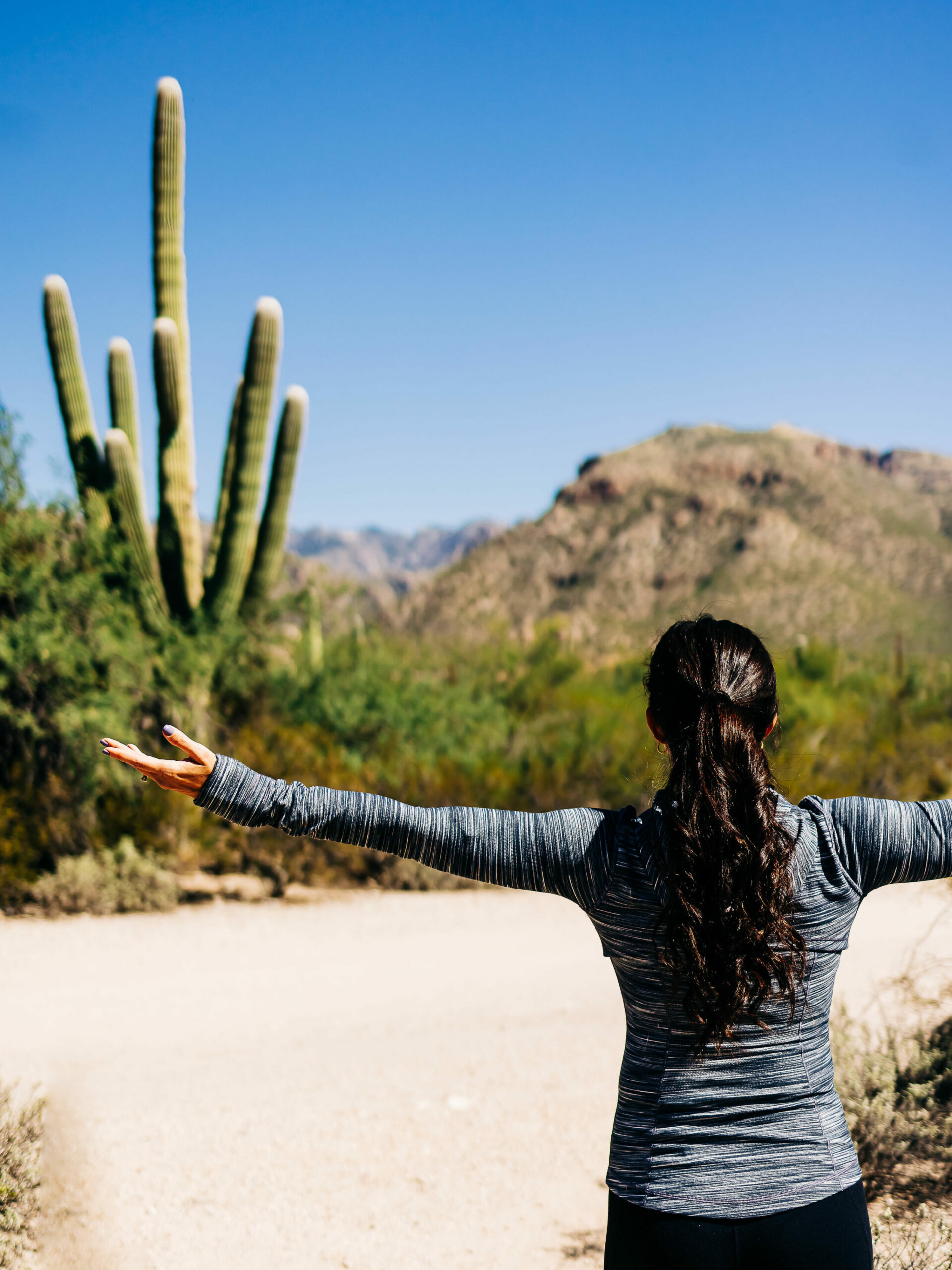 The best hiking trails in Tucson
Sabino Gorge
Sabino Canyon is the destination, but there are tons of hiking trails in Sabino Canyon. If you are a newbie or a first time visitor to Tucson, you can stay on the main streetcar which is approximately 7.3 miles round trip. It is paved and heavily populated. Within the gorge you can use All Trails to discover as many different trails as possible depending on length and hiking level. If you want something more rustic, but still populated, you can do the Bear Canyon Trail.
For longer/more athletic hikes, try Phoneline, Blackett's, and Seven Falls (pack lunch and plenty of water).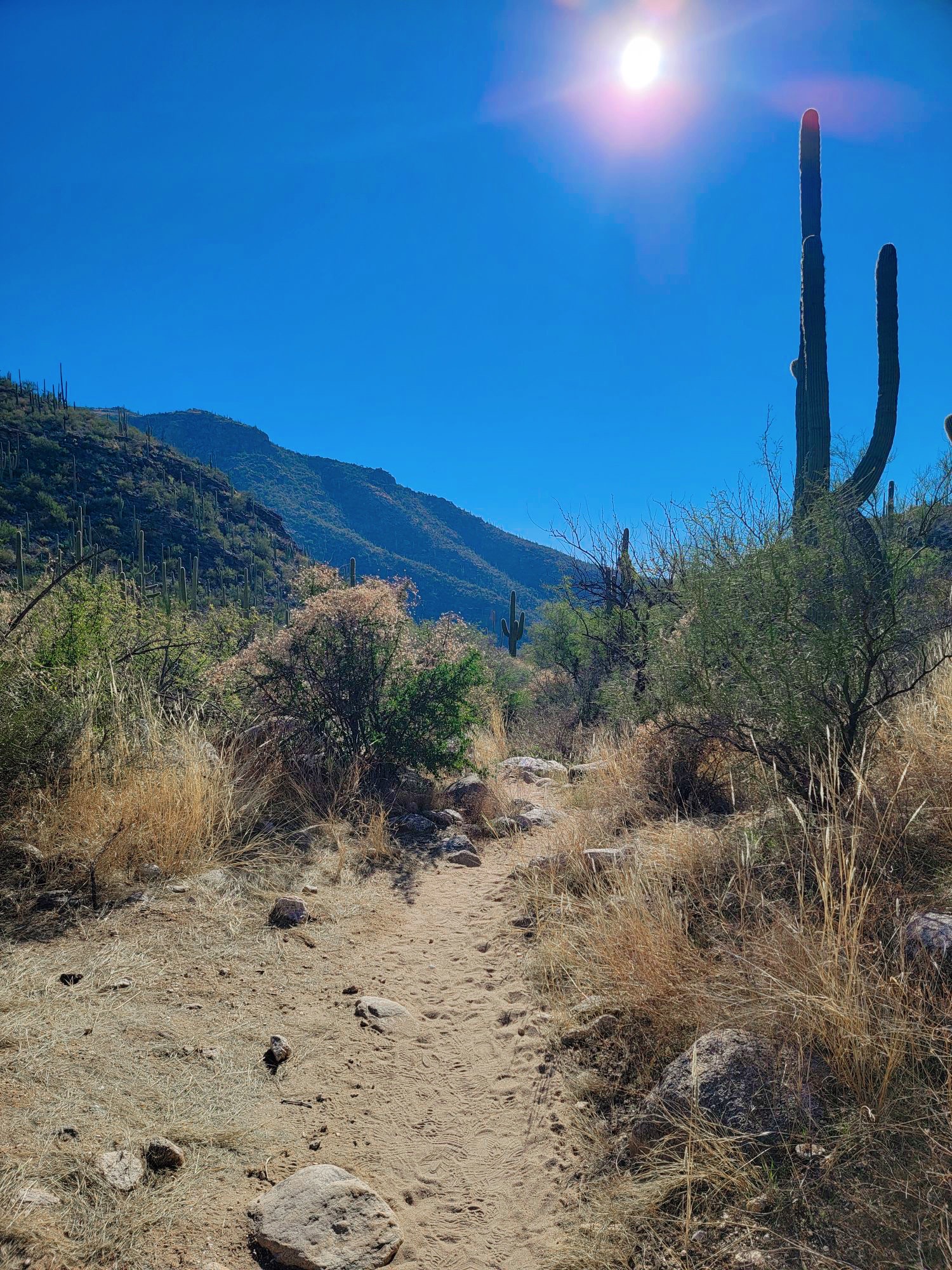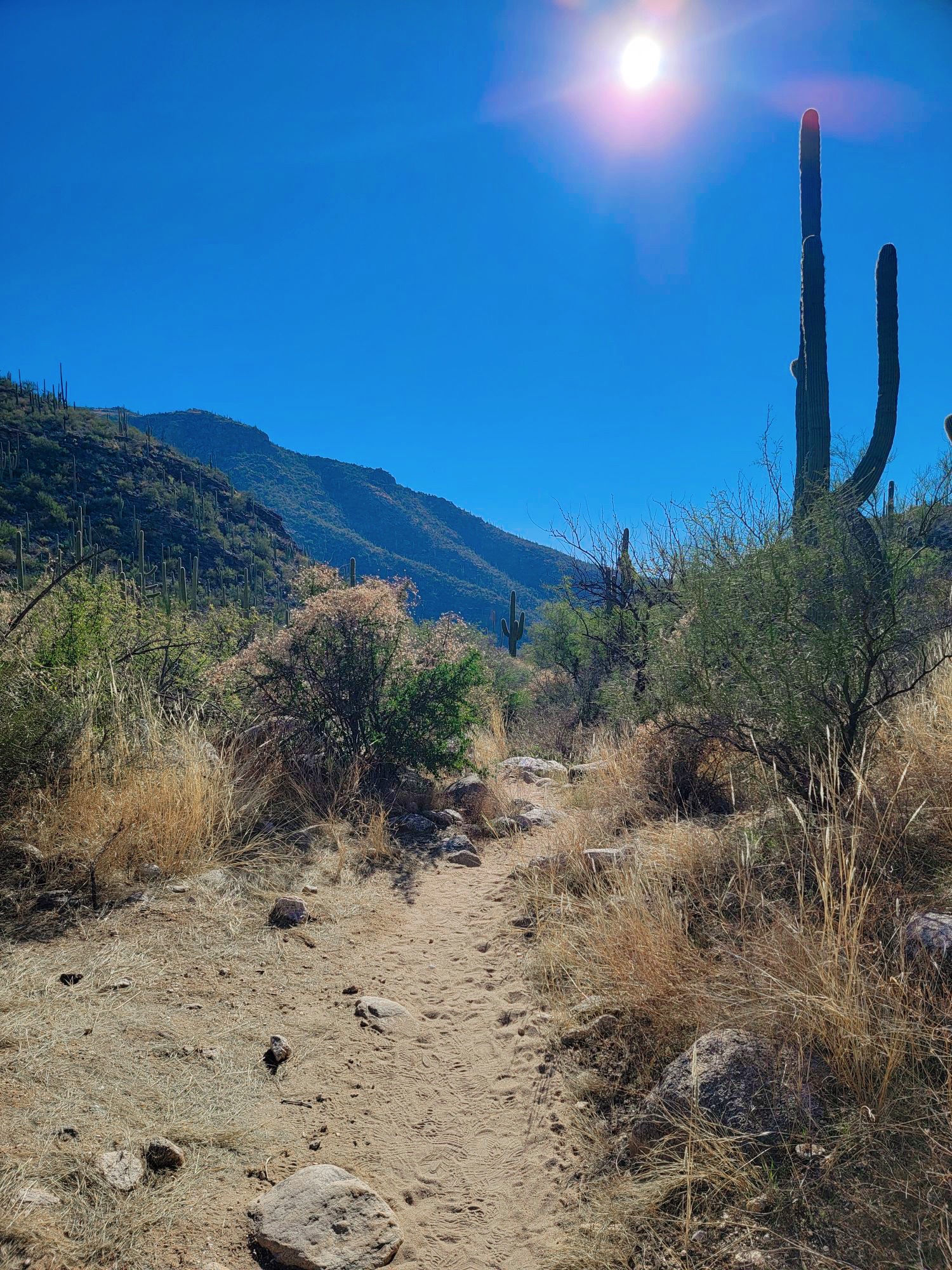 If you have kids with you, I recommend Bear Canyon to Sabino Dam. It's short and there's plenty of water for the kids (and adults) to wade and play.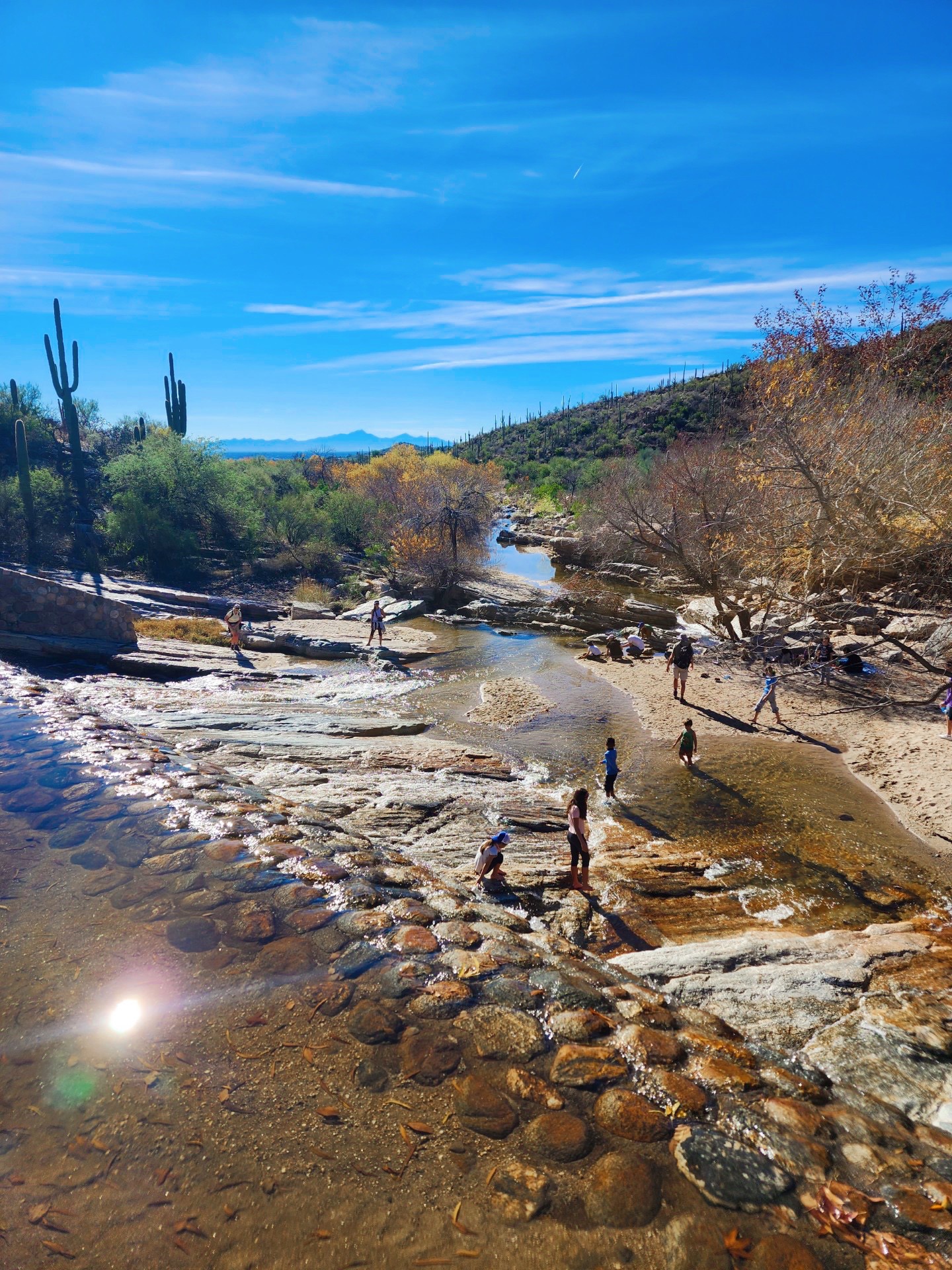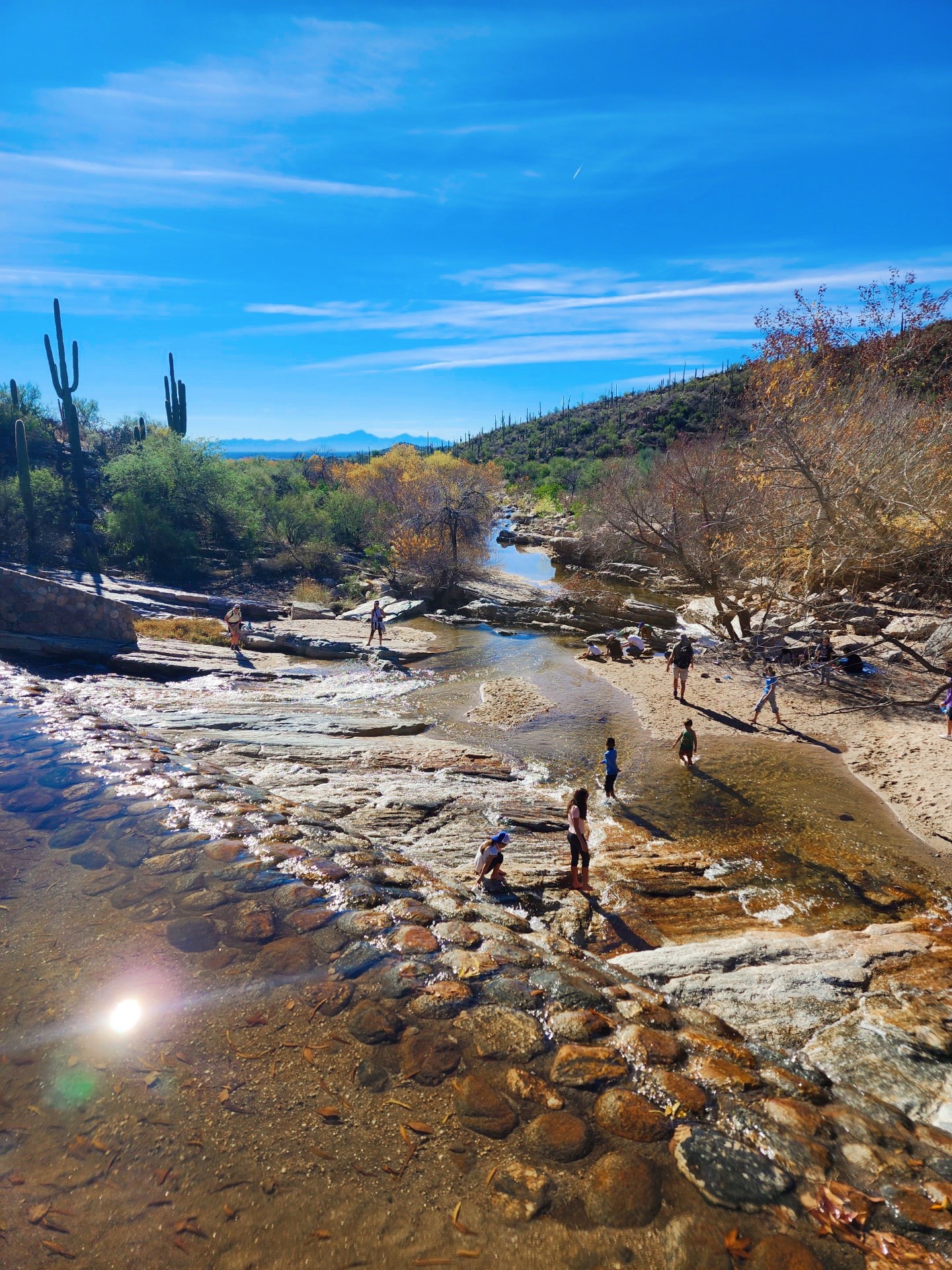 finger skirt
I've only ridden the main Finger Rock trail so far, but it's become one of my favorites. The scenery is beautiful, the views are amazing and it's not particularly challenging or rocky. It's pretty kid friendly, but remember there are more creatures here. I'm from Tucson and had never seen a Gila monster in the wild until last year; I've seen two on this trail within a few weeks!
Tumamoc Hill
Tumamoc Hill is a large hill on campus and is 3.1 miles in total (one back and forth). The first half is a steep climb and when you get to the top you have a sweeping view of the entire city. This is one of my favorite places for visitors because the view is majestic, it's not very long and then it's a short drive to Mercado San Augustin for Presta coffee and Mexican donuts (from Estrella).
Agua Caliente path
This is an 8 mile round trip that is relatively challenging with beautiful views. A big advantage: Dogs are allowed on this trail (on a leash!). This is a rarity in Tucson and makes this trail very special.
Ventana Canyon Trail
This is located directly at the Loews Ventana Canyon Resort. It has a lot of ups and downs but great views and is fairly accessible for all levels. If it has rained recently you may have to cross water. My Tucson insider tip: Do this on a Sunday and then book the Brews and Blues brunch at Loews. You're welcome.
Tips for hiking with children:
– Get children camelbaks and encourage them to carry them even if you plan on just a short hike. When the kids wear these it's like they have a super power and it's been over a year and the novelty hasn't faded. They LOVE these things and feel like real hikers when they wear them. (It's also very convenient not to have to carry both water bottles).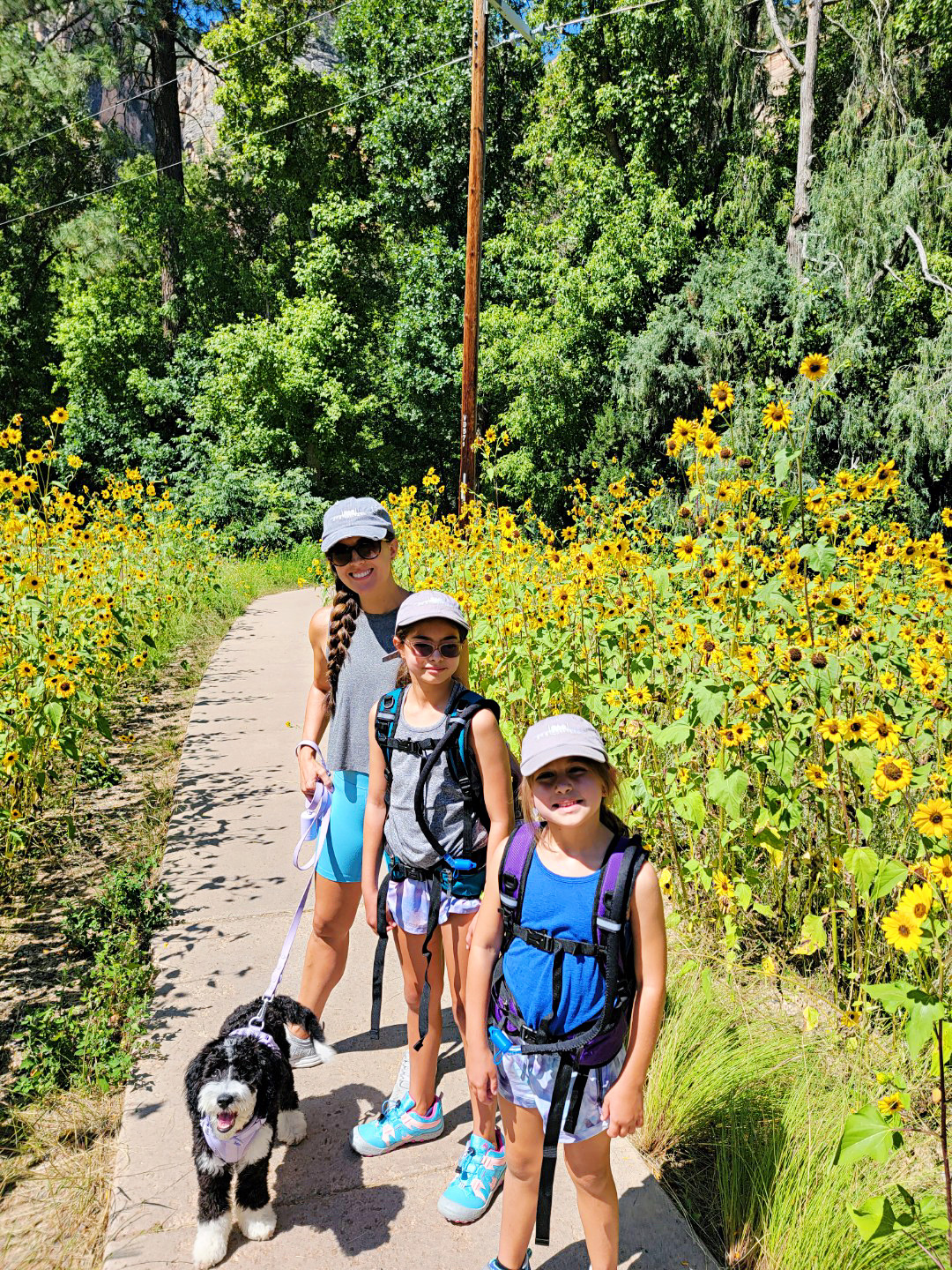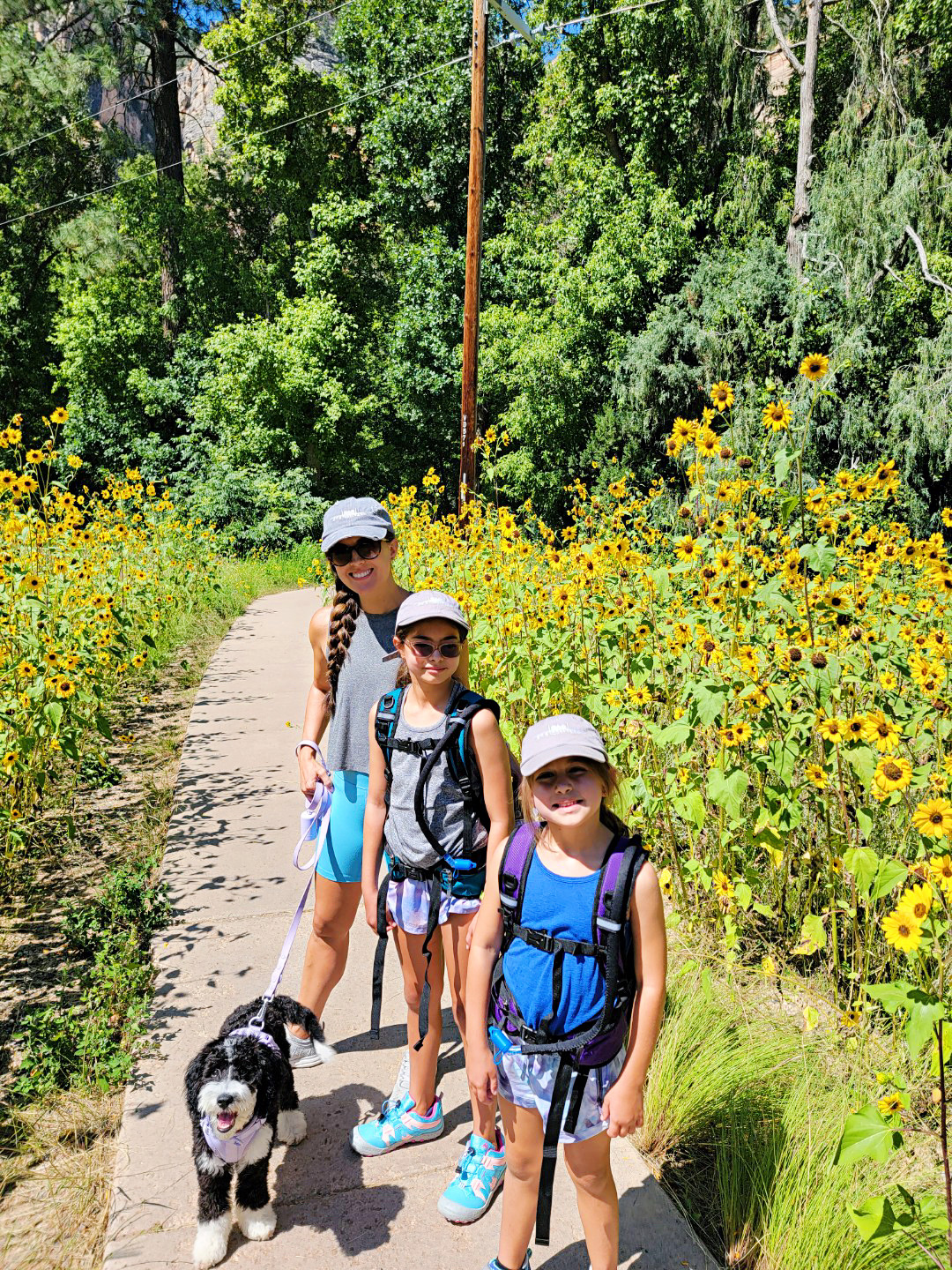 – Hiking shoes can be worth the investment. I find that many children's sneakers are slippery on the bottom and don't do well with climbing or steeper areas. I found all of the kids' hiking shoes on Amazon (these are excellent) and Nordstrom Rack.
– Go out with no expectations. Ever since the girls were babies, I've told myself that a walk or a hike could take 5 minutes or 2 hours. Whatever happens, it's ok. You ALWAYS surprise me. These kids have scaled super-steep areas (like Camelback Mountain and Birthing Cave in Sedona), walked through caves (in Boulder), and hiked for hours with plenty of water and snacks. The first part of the hike is always mixed ('This is boring', 'When will it be over?') and then they don't want to leave at all.
– Go with friends! If your kids are nervous about hiking or you're trying to get them excited, invite some of their friends to join you. This is always a win and something we try over the school holidays.
So tell me friends: What are your favorite hiking trails near you? Spread the love in the comments!
What is your favorite hiking destination? I DREAME to return to Mountain Trek. It was absolutely magical.
Have a great day!
xo
gina