<

Modelones has released eight solid cream gel nail polish palettes that evoke '90s nostalgia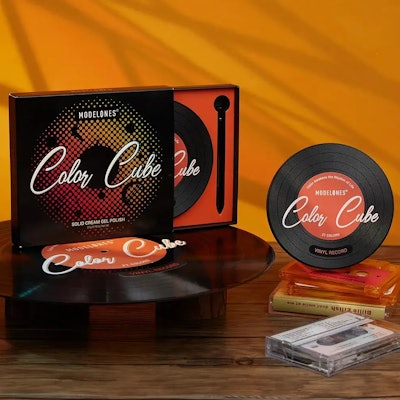 The vinyl-inspired palettes each have 21 shades of solid cream gel nail polish that's easy to apply with the included brush. Users can scan the QR code in each palette to enjoy music while creating nail designs. Each palette guarantees enough product for 50 full manicures. Palette themes include:
Using the Modelones 21 Colors Vinyl Record Solid Cream Gel Polish Color Cubes
1. Apply gel base coat and then cure nails under nail lamp.
2. Load the included nail brush with your desired gel color.
3. Apply gel color and cure under nail lamp for 30-60 seconds. Apply another coat or two of color to achieve higher pigmentation. Cure after each layer.
4. Apply a top coat and then cure the nails under a nail lamp.