<

I share my thoughts on the 7 day detox from Dr. Stephen Cabral and the recipes I enjoyed while on this functional medicine detox. If you want to try it yourself you can use my code FITNESSISTA20 for 20% off.
Hello friends! Nice Monday! How are you? I hope you've had a nice day so far. We had a great weekend. I got a lot of work done, we went to the pumpkin patch and celebrated the pilot's birthday a day early. His real birthday is today and I look forward to more celebrations tonight with my favorite guy. I also did the 7 day Dr. Completed Cabral Detox with our community and feeling SO good! I look forward to sharing more details about my experience with you in this post.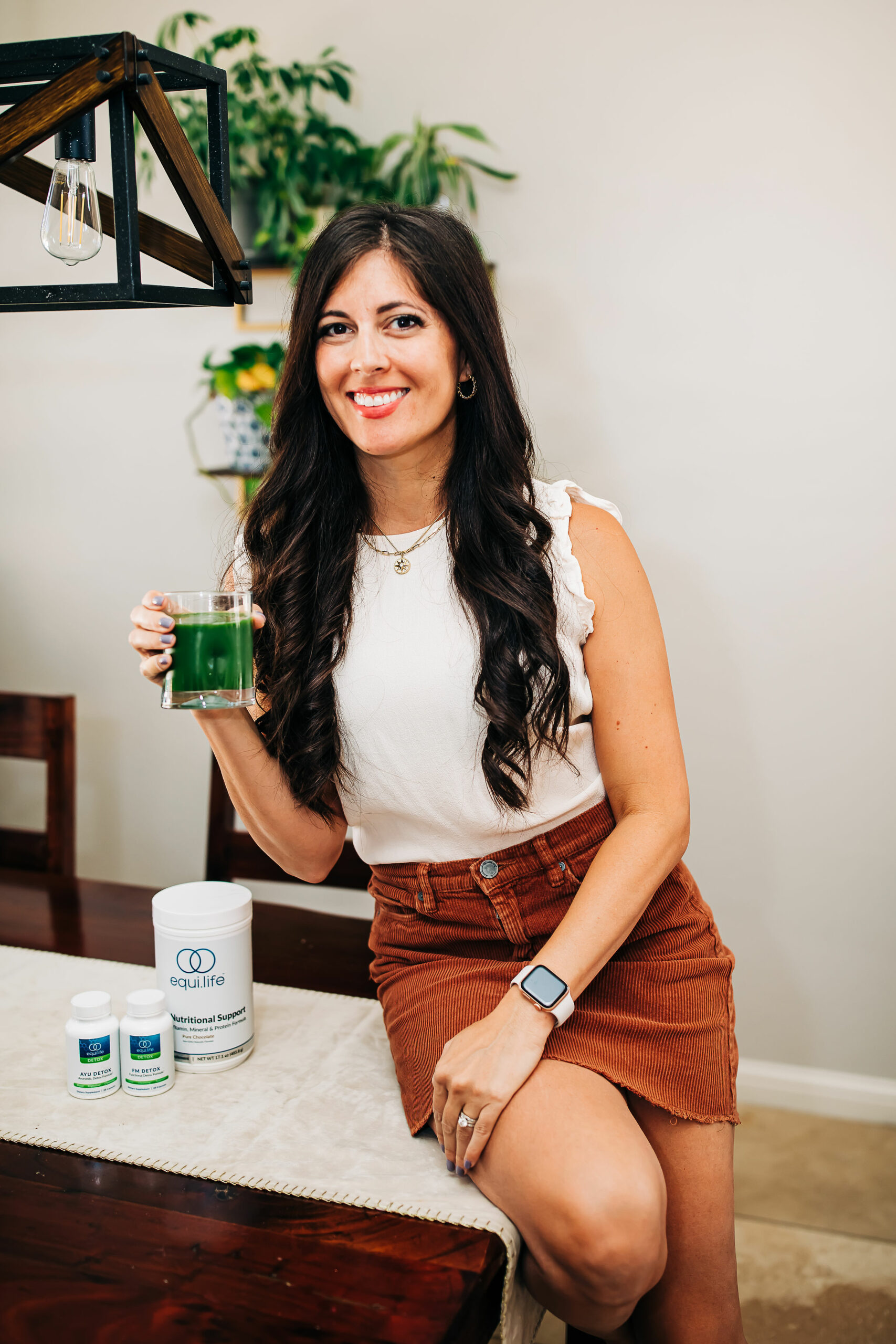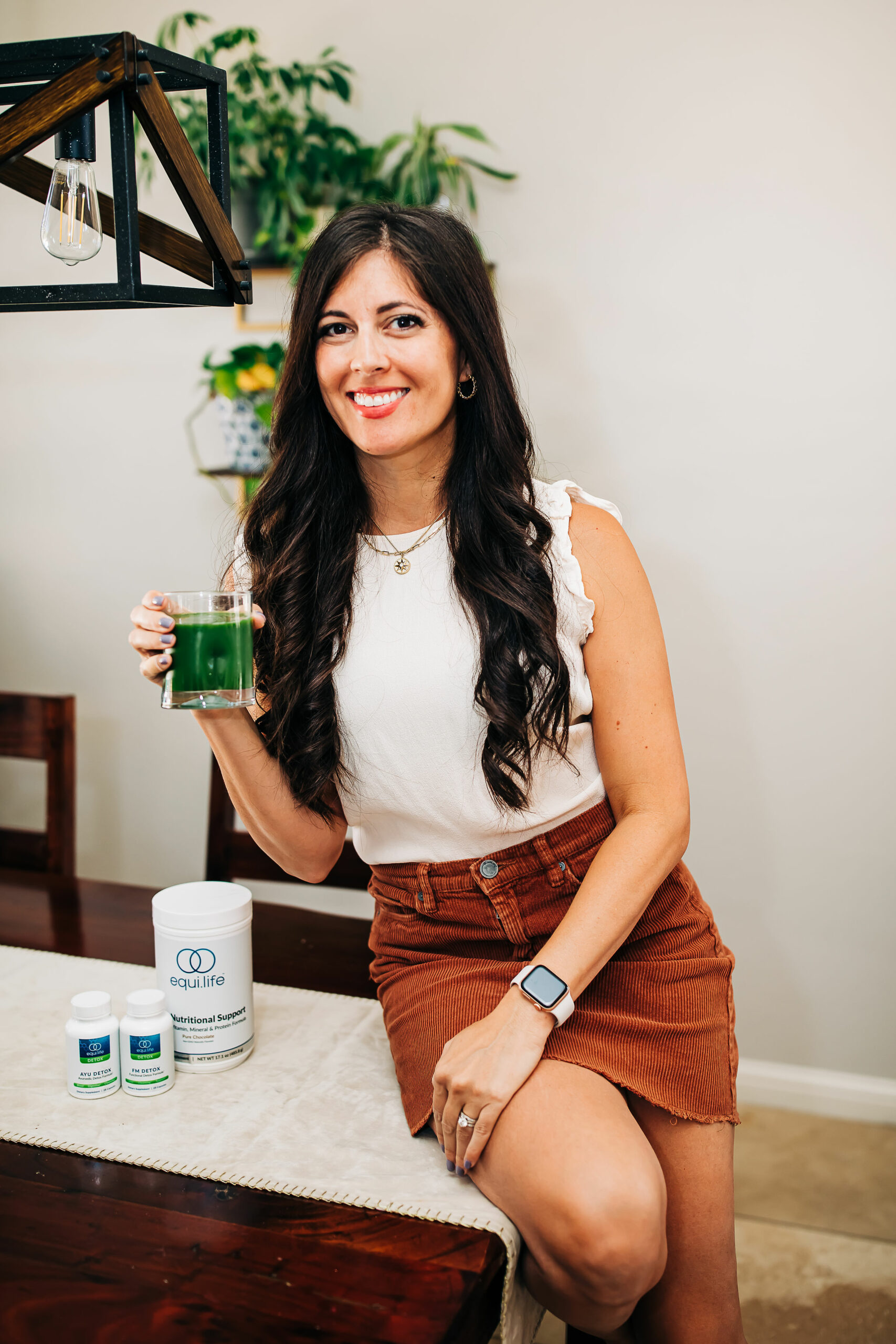 In this post, I also wanted to share some of the recipes and meals I've enjoyed with my friends out there who are considering doing this functional medicine detox on their own time. It can be helpful to have meal ideas for days 3-7. This post is a beefy one because there is so much I wanted to include. Grab a cup of coffee or tea and I'd love to chat with you and share my experience.
Here we go!
dr Cabral 7 Day Detox Review + Recipes
What is the detox and how does it work?
– It is a liver-based detox to help your body reset, provide a break from digesting heavy foods, and potentially help your body eliminate toxins we accumulate from our environment. It contains functional medicinal ingredients and Ayurvedic herbs to support phase 1 and 2 liver detoxification.
– It is nutrition-oriented. It includes POWERHOUSE Daily Nutritional Support powder (which I've had in my smoothies for the past few months and notice a difference in how I feel when I drink this smoothie) and eating guidelines for the remaining meals. The goal is that your body is NOT deprived of any nutrients during the process.
– It can possibly help with weight loss (although that's not a focus for me), along with Anti-aging and wellness for the whole body.
– It's only 7 days! When I first started working with a naturopath (back then! It was like 2010), he had me do a month-long detox that was in a similar format (but didn't include the Ayurvedic supplements). It's so much easier to do for 7 days and I feel like my results have been even better with the added nutritional support. (First two days just supplements, fruit and smoothies, and on day three add nutrient dense meals using your meal guideline/template.)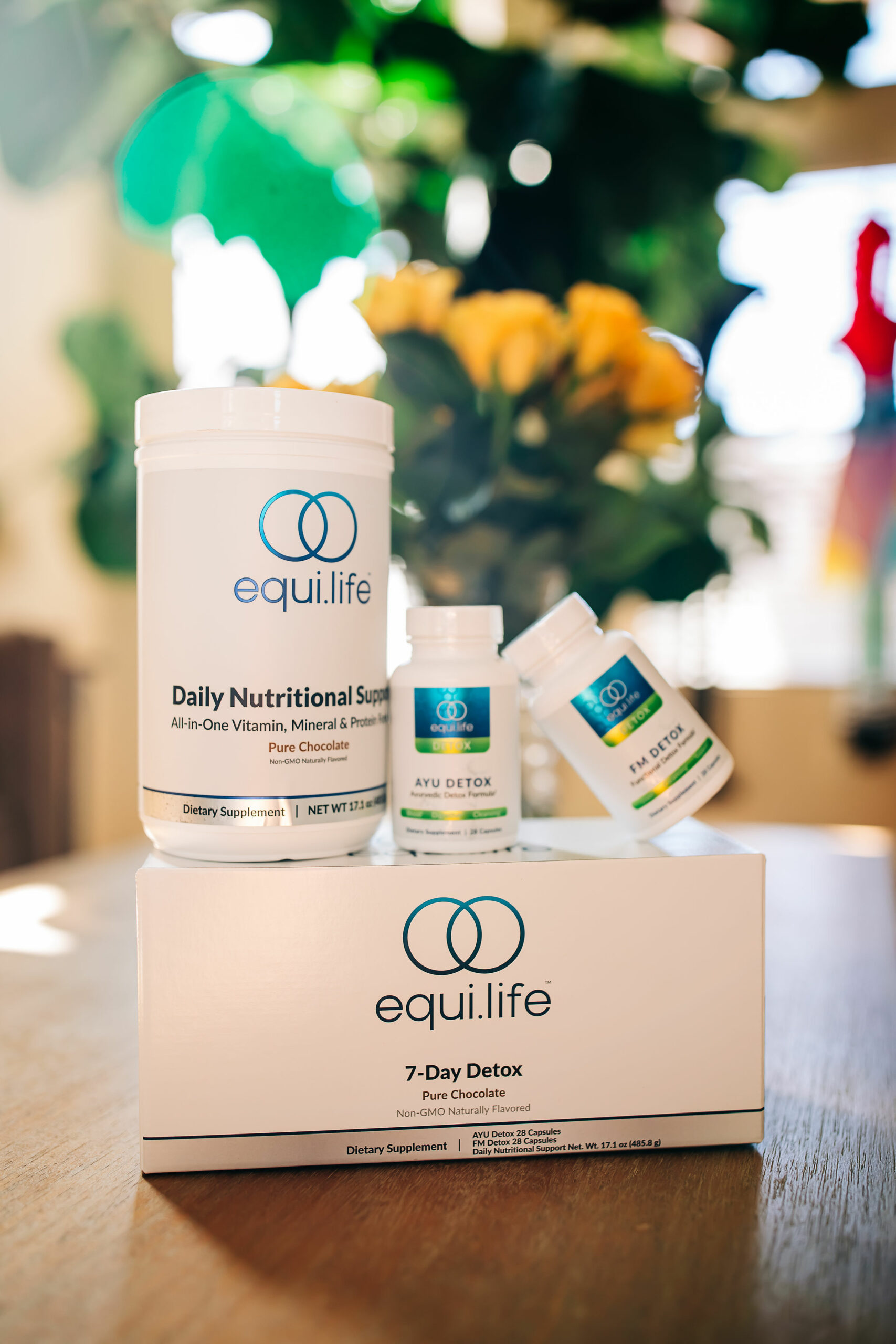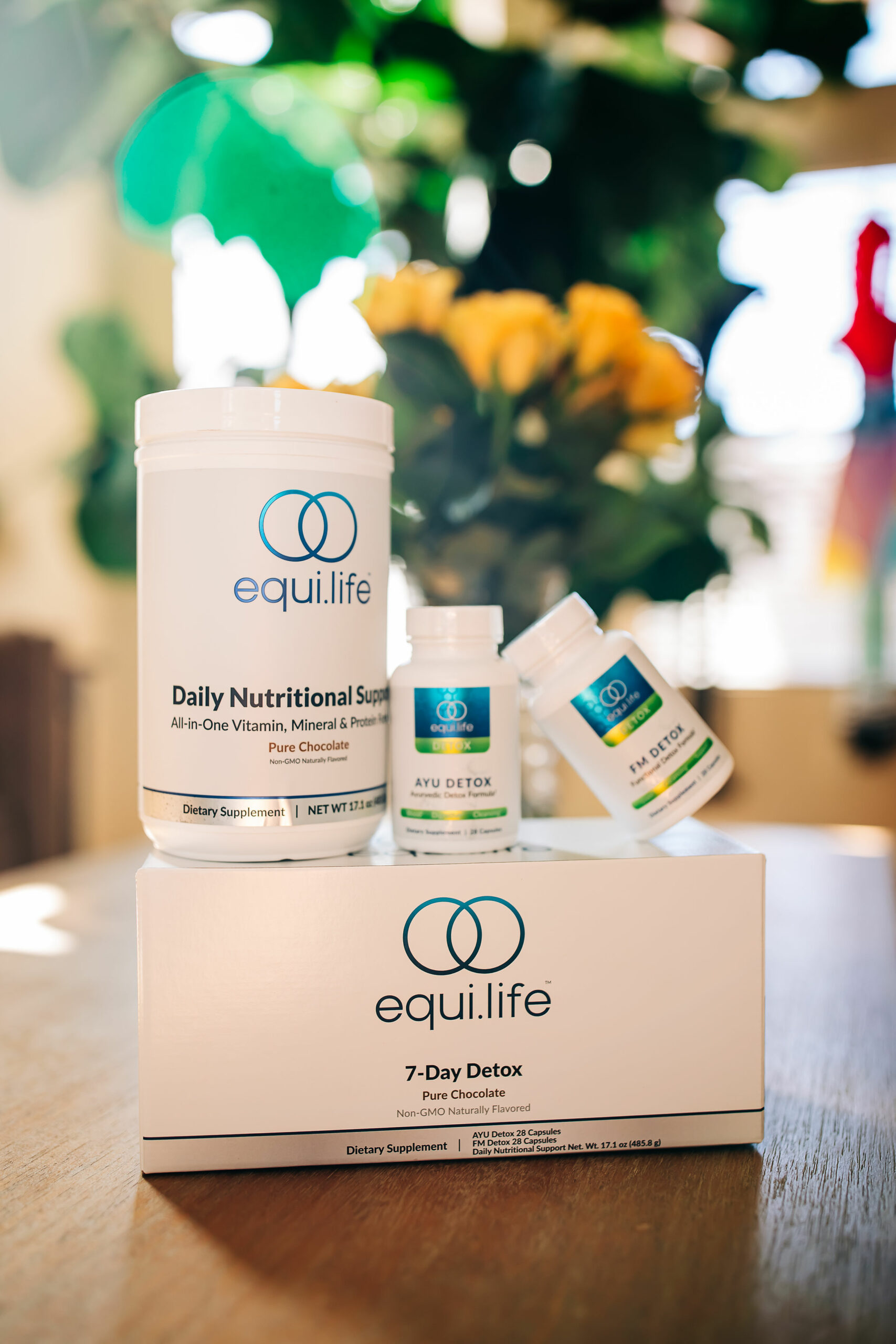 Each detox kit includes the following:
Daily Nutritional Support:
This one-stop shop for vitamins, minerals, protein, electrolytes, and antioxidants is the heart and soul of Dr.Cabral Detox. With 15 grams of vegan protein, Daily Nutritional Support provides your body with much-needed energy and nutrients as your body begins to rid itself of toxins.
FM Detox:
FM Detox utilizes the latest in functional medicine research and provides the compounds needed to support both phases of liver detoxification. Essential amino acids, antioxidants, and botanical extracts like milk thistle help the body capture and transport toxins to the liver, where they can be metabolized and removed in phase two. Ingredients like dandelion root extract support the production of bile, which aids in elimination. As a diuretic, dandelion root increases the water supply to the liver, which facilitates the elimination of toxins in the urine.
AYU detox:
By incorporating ancient Ayurvedic healing traditions that support optimal detoxification, AM Detox helps begin the detoxification process. Various diuretics transport water to the liver and increase the solubility of toxins. Triphala, the combination of three plants: Emblica officinalis, Terminalia bellerica, and Terminalia chebula, has been studied for its role in gastrointestinal health. When used together, this powerful trio promotes the growth of beneficial gut microbes, Bifidobacteria and Lactobacillus, while inhibiting the growth of unwanted strains.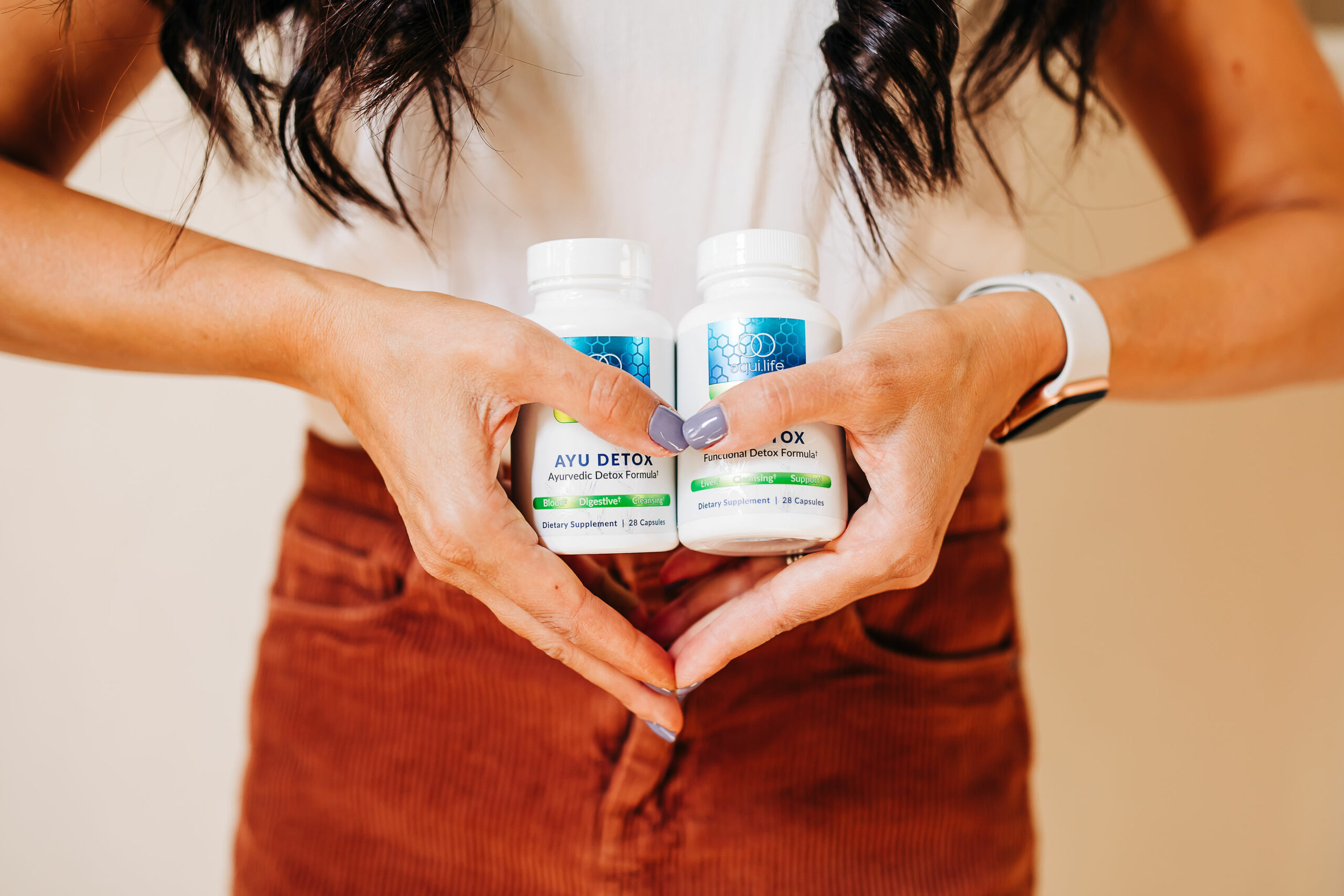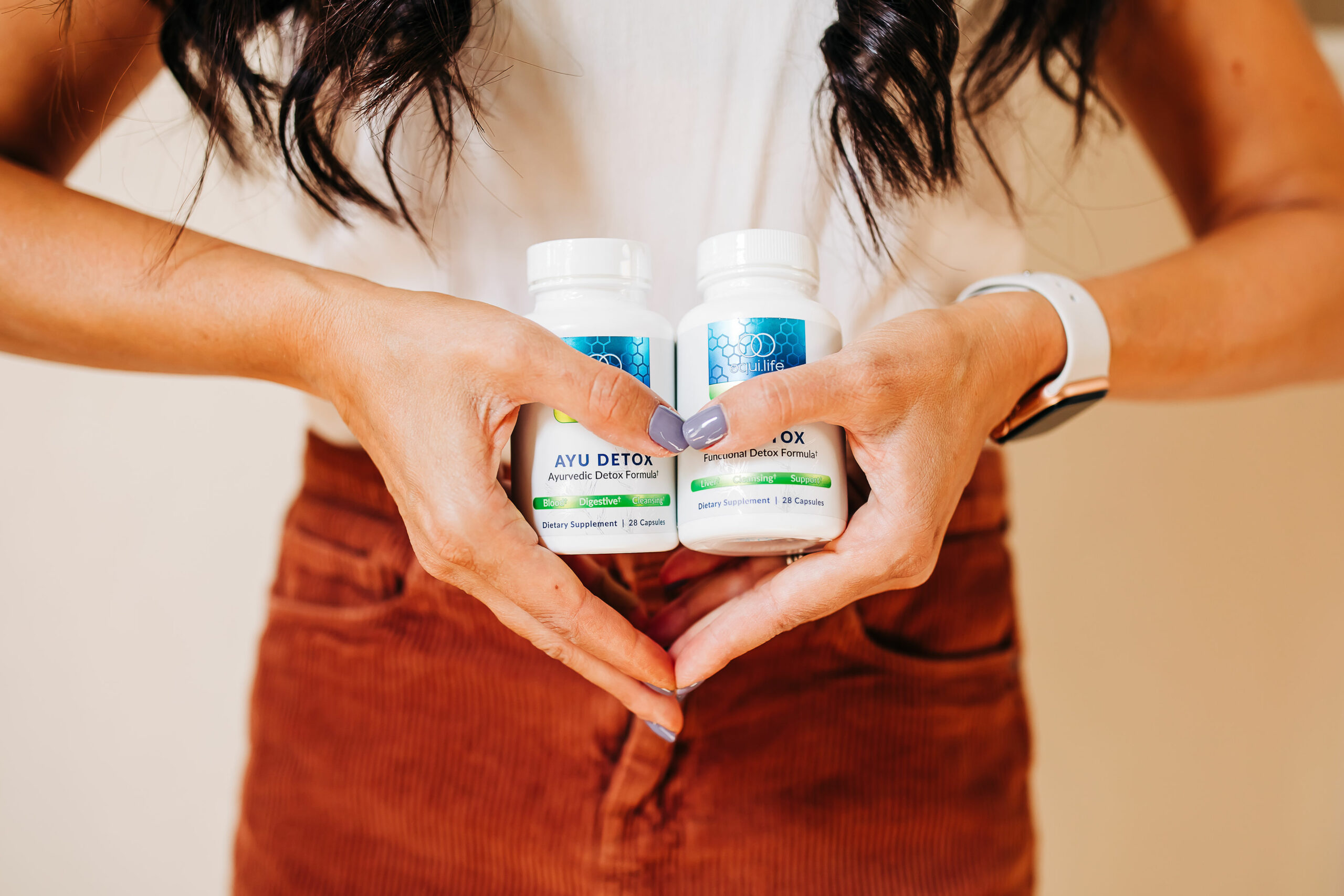 (You can read more and explore scholarly references here.)
My experience of the day:
Day 1:
Day 1 was all shakes and supplements, and I expected to feel drained and tired. I felt incredible. I had a lot of energy and felt clear and focused. I took complete time off from the gym that day and spent extra time meditating and reading in the evenings.
Day 2:
I expected hunger to set in and it hit pretty hard in the afternoon. I ate a bowl of raspberries and blueberries and felt a lot better. I figured if I had to skip to day 3 during the detox I would, but didn't feel like I needed to. I was feeling more tired that day and only took Maisey to the activity for our usual walk.
Day 3:
The first day of adding whole foods and eating back in has never tasted so great in my life. That's why I LOVE occasional resets; it brings me back to my taste buds and the foods I really enjoy. I made Channa Masala, which I knew was going to be flavorful, but was bursting with spice and citrus. It was amazing. In the afternoon I felt my energy soar, so I did a quick Sculpt Society workout (no cardio, just light weight and bodyweight strength).
Day 4:
I feel like I really got into my groove with the plan and was looking forward to the shakes and every meal. This was another day off from the gym and I just went for a walk with Maisey. Lunch was a fantastic Mediterranean lentil dish (recipe below) and we had the best scallops and asparagus for dinner. (Got the scallops from ButcherBox and the girls loved them.)
Days 5-7:
I started going back into a *more normal* exercise routine but changed quite a bit as I was feeling weak. I did an F45 class one day, a hot day of yoga the next day and took Sunday as a rest day.
What I noticed during this detox:
– My Oura results were the best they had ever had in a row. I've had multiple triple crown days (usually if I get 3 for the whole week I'm pumped) in a row!! I slept so well and had vivid dreams every night.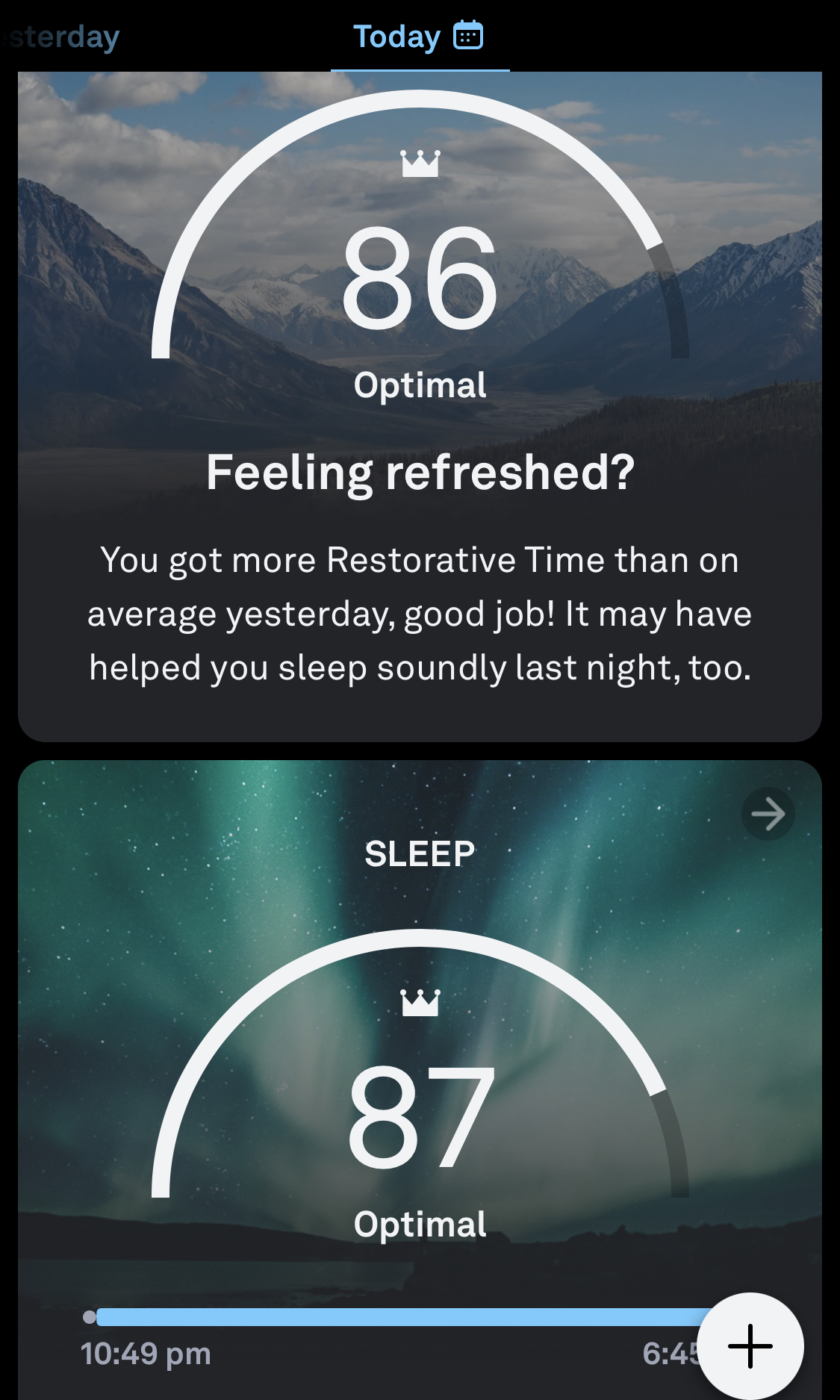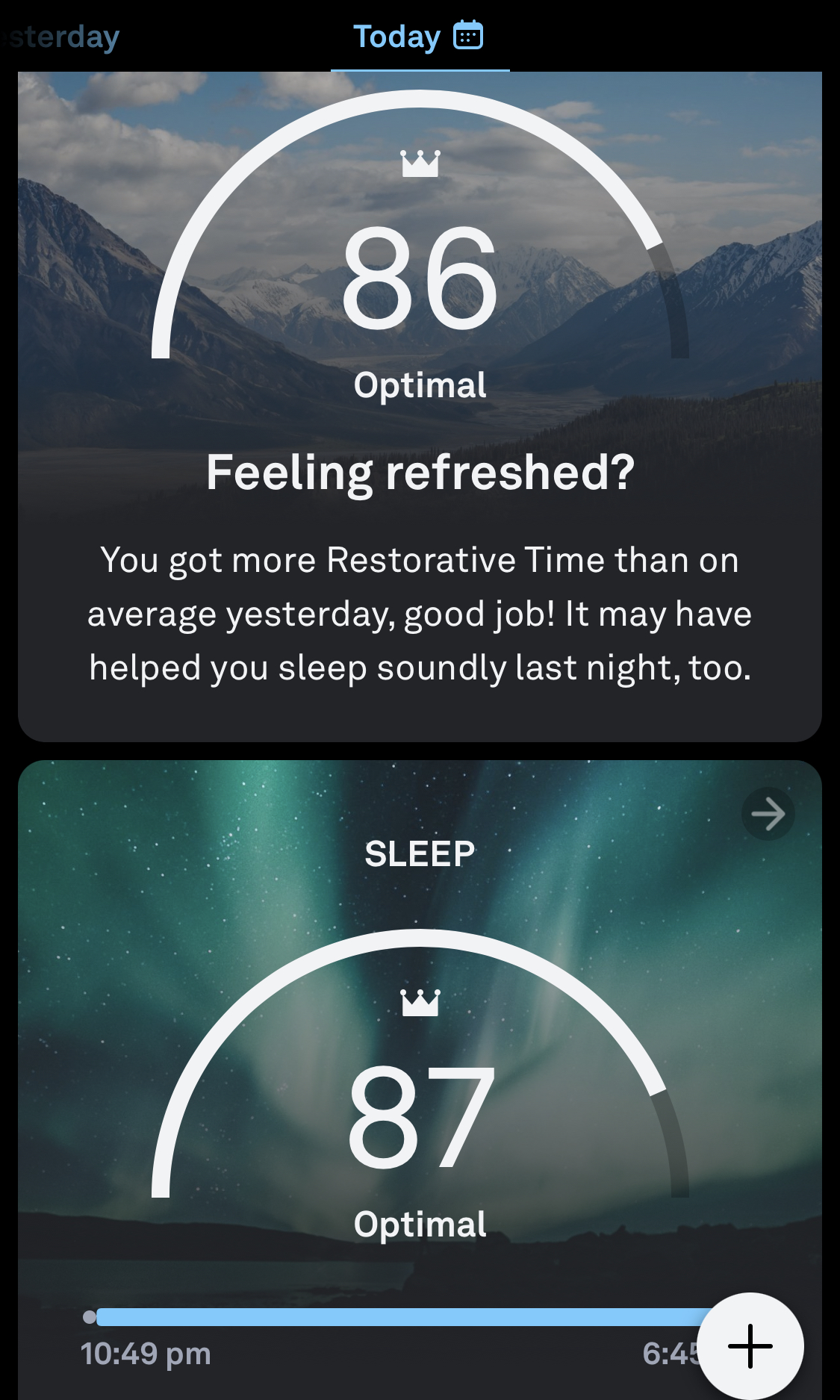 (5 Triple Crown days in one week!)
My final thoughts/results:
Physically, I feel the inflammation is absolutely on my face and wish I had taken comparison photos. My wedding ring usually fits me well and is now loose. Mentally I feel even more energetic, focused and clear. I feel like I'm back in touch with the way I like to eat, it makes me feel like I'm doing my best. Before the detox, it was normal for me to walk by the pantry and grab a cookie from the cookie jar each time. Sugar and treats became more of a habit than something I really enjoyed.
Fruit and vegetables began to taste bland and I found myself craving more and more sugar. This helped remind me how good it feels to focus on fresh, whole foods and how good they taste. I will definitely do this again and next time I might go for the 14 day plan. Many of the girls in our group continue with the program because they feel so great.
Here is a short video I made of my experience:
7 Day Detox Recipes

Detox lunch recipes
Channa Masala
Makes about 5 large servings (save or freeze any leftovers for lunch ahead)
Ingredients:
1 onion, chopped
3 garlic cloves, chopped
1 teaspoon freshly chopped ginger
15 ounces of tomato sauce
8 ounces of water
1/4 teaspoon turmeric
1/2 teaspoon cumin
1 teaspoon garam masala
2 cans of chickpeas, drained
1/2 bag of spinach
Cilantro and lemon to serve
In a large saucepan, sauté the onion, ginger, and garlic in a little avocado oil until fragrant. Season with salt and pepper and add all the spices. Brush with the spices and then stir in the tomato sauce, water and chickpeas. Simmer for 15 minutes, stirring occasionally. Season with salt and pepper. Allow the spinach to wilt for a minute or two, then serve with chopped cilantro and a squeeze of lemon juice. I enjoyed this on cauliflower rice and it was amazing! Etovers were even better.
Mediterranean lentil dish
Makes 4 servings (save or freeze any leftovers for upcoming lunch)
1/2 sweet onion, chopped
3 garlic cloves, chopped
1/2 cup sun-dried tomatoes rehydrated in water (I like to do this because they're a lot softer)
16 ounces cooked black lentils
8 ounces artichoke hearts
1 teaspoon oregano
1/2 bag of spinach
Dressing:
2 tablespoons olive oil
juice of 1/2 lemon
1 teaspoon Dijon mustard
1/4 teaspoon each of thyme and basil
In a large saucepan, sauté the onion and garlic in a little avocado oil until fragrant. Add lentils, artichokes, sundried tomatoes, oregano and season well with salt and pepper. Warm through while you prepare the dressing. Whisk together all the ingredients for the dressing and pour over. Serve with extra lemon juice.
Hummus and veggie wraps
– I made the hummus with chickpeas, tahini, lemon juice, cumin, garlic powder, salt and pepper and then served it on Roman boats with avocado, peppers and carrots
Detox Dinner Ideas
hot bar! Late one night P had soccer and I didn't have time (or energy) to do anything. We went to the hot bar and I grabbed paleo chicken, coleslaw, broccoli, cauliflower and a scoop of hummus. It was perfect.
Scallops and Asparagus (I've also made risotto for the family): simply pan seared with salt and pepper and served with roasted asparagus (garlic powder, avocado oil, and salt and pepper).
Blackened Salmon in the hot air fryer
Makes 4 servings
Here is the recipe for the salmon:
1/4 teaspoon each: cumin, garlic powder, oregano, paprika, Trader Joe's chilli-lime seasoning (I added 2 tablespoons brown sugar to the Fam's)
Make the blackened spice by mixing the ingredients above in a small bowl
Season the salmon well with salt and pepper and preheat the air fryer to 400 degrees. Brush the salmon all over with the seasoning and spray the air fryer basket with avocado oil. Add the salmon and cook until cooked through, 7-10 minutes. Serve with any side dishes! We had this with baked sweet potatoes and a lemon and olive oil salad
Turkey Burger with Avocado and Vegetable Salad: The pilot made the turkey burgers and the family had theirs on a bun with waffles, fries and salad and I had mine on a chopped vegetable salad with avocado
Discount code for the Dr. Cabral Detox Programs:
If you are curious to try these programs yourself, you can use my code FITNESSISTA20 for a 20% discount. Please let me know if you decide to try this! Doing this before the holidays helped me reset myself to a time full of sugar and events.
I wish you a wonderful day and see you soon!
xo
gina