<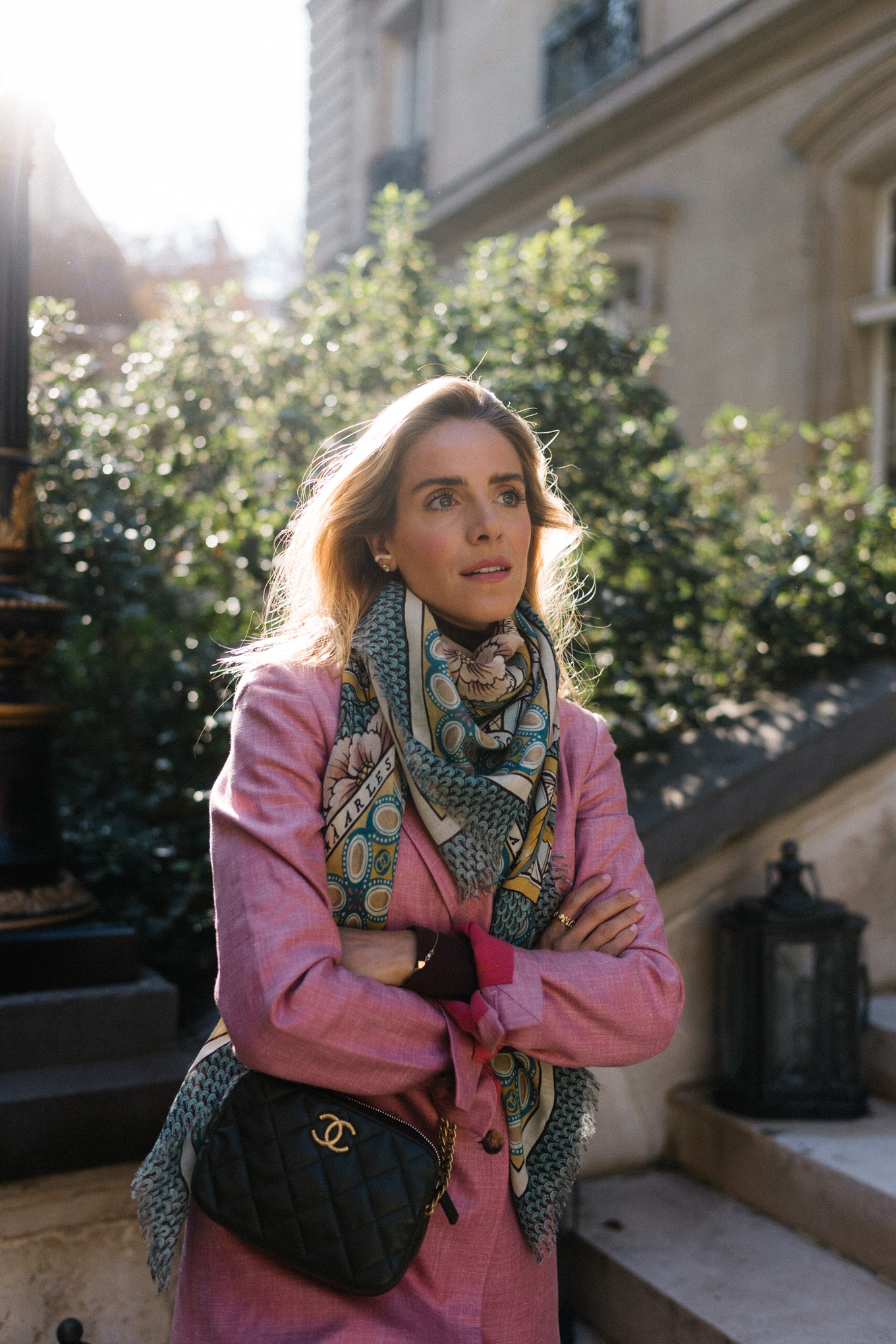 Outfit Details:
Gabriela Hearst blazer, Agolde jeans, Gucci scarf (similar here), Tod's sneakers, Chanel bag
Over the years I've collected my fair share of beautiful scarves and often bought them as keepsakes during our travels. Delicate silk, cashmere, wool blends, knitwear and soft cotton are the designs I wear the most. Scarves add a flattering pop of color whether styled around the neck, draped over the shoulders, or loosely tied. I also love the look of a ponytail pulled back with just a silk scarf, or a small scarf wrapped around a simple topknot. If you're looking for beautiful scarves this season, here are a few new styles to add to your collection or gift to someone special.
Wear this eye-catching zigzag scarf over any fall style for a wonderful pop of color and soft texture.
A sophisticated pattern in rich green adorns this silk twill scarf as a chic styling option.
This delicate floral patterned silk scarf is a beautiful accessory for the season whether on a handbag, in a ponytail or draped around the neck.