<

Hello friends! How are you? I hope you've had a great morning so far. I meet up with a friend for training, get a much needed haircut and look forward to future Bible study 🙂
For today's podcast, I'm sharing a simple daily nutrition hack to help you get more nutrients into your day. You can do this for breakfast, lunch, or dinner, and as long as you check that box, you're on your way to success. It's a very simple tip, but sometimes it's the simple things that we stick to and remember for the long haul.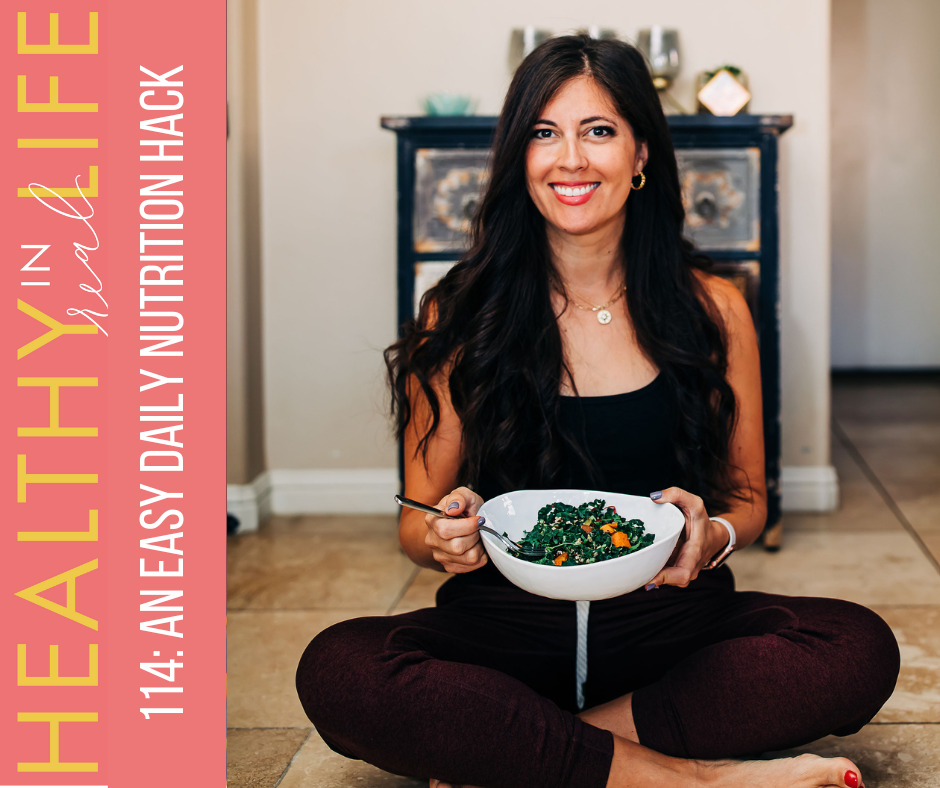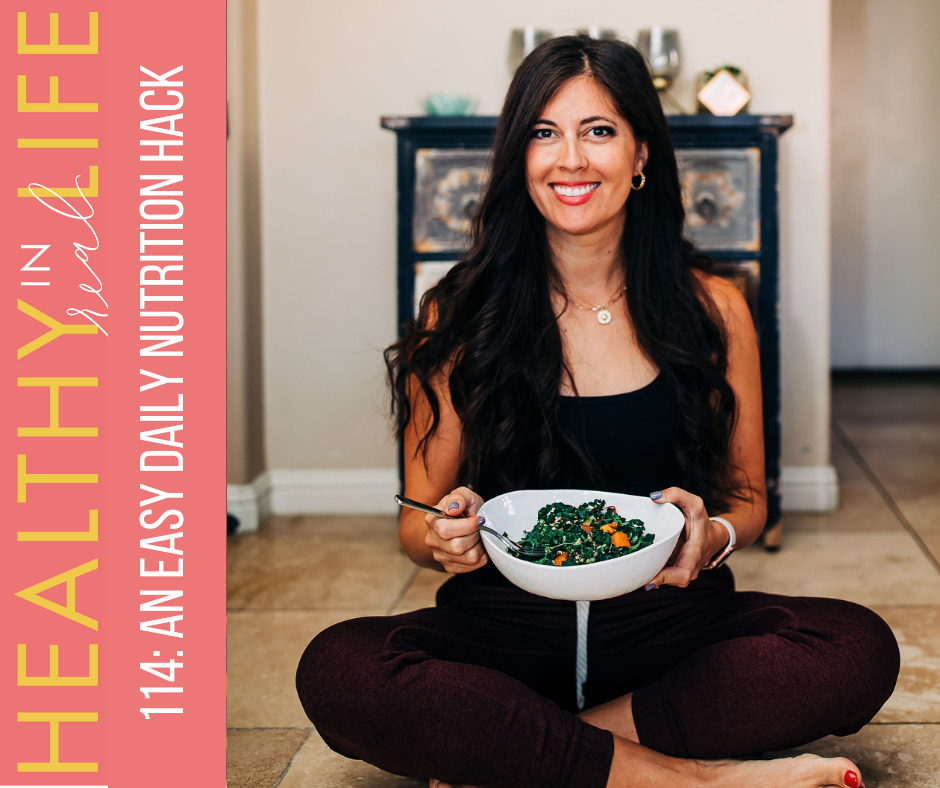 What I talk about in this episode:
– My favorite easy daily nutrition hack
– How to adapt each option to your life and how to fortify them with nutrients
– Prepare
– Seasonal adjustments
and more 🙂
Listen here!

Resources from this episode:
I love love love Sakara Life's meals! Use this link and code XOGINAH for 20% off food delivery and boutique clean items. I do this once a month as a little treat for myself and the meals are always a hit. I am delighted to have a delivery this week and it was an easy way to tick the boxes above.
15% off Organifi with code FITNESSISTA. I drink the green juice, the red juice, the gold and the harmony! (Each day I might have something different or two different things. Everything I've tried is amazing.)
The weather is cooling down and I'm still obsessed with my sauna blanket. It feels even BETTER when it's chilly outside and you can use code FITNESSISTA15 for 15% off! This is one of my favorite ways to relax and sweat out. I find it gives me energy, helps with pain, I sleep better the days I use it and it makes my skin glow. Link to check it out here. You can also use my discount on the PEMF Go Mat which I use every day!
If one of my healthcare professional friends is looking for another way to help their clients, I would highly recommend IHP. You can also use this information to heal yourself and then heal others, which I think is a beautiful mission.
You can use my referral link here and code FITNESSISTA for up to $250 off the Integrative Health Practitioner Program. I've completed level 1 and am working my way through level 2. I highly recommend it! You can see my IHP review here!
Thanks for listening and for all your support of the podcast! Please subscribe to this episode and leave a rating or review if you enjoyed this episode. If you leave a review, go to this page and you get a little thank you from me to you.
xo